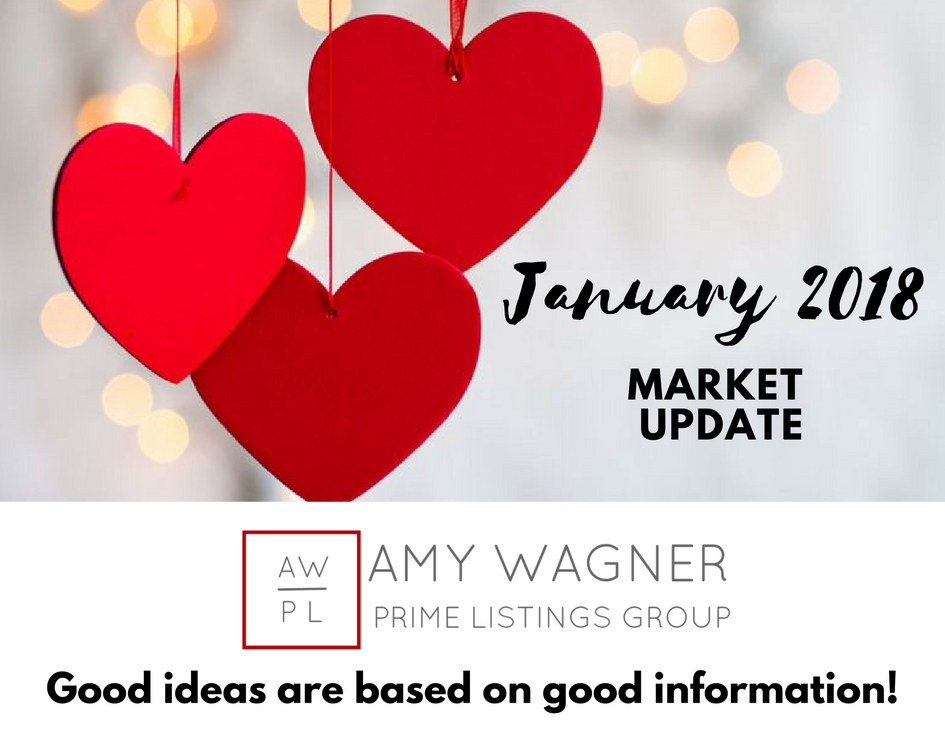 Valentine's Day has already come and gone but can you guess what seller's are really loving right now!? The real estate market! Check out January's stats below and you'll see why!

The market trend continues with sparse inventory and a pent-up demand from buyers. A slight gain in inventory, a shortage of listings, and double-digit price increases are shown in January statistics. The number of new listings outshined pending sales for the first time since September. Multiple offers and heavy open house traffic is already being seen with sellers who listed early this year, benefitting the most from having the least competition. Slight increases in mutually accepted offers and pending sales were reported overall. Despite these overall increases, eight counties reported less pending sales and closings due to inventory shortages. Regardless of January's additions, inventory stands at about 1.5 months collectively among all counties. Industry experts consider a balanced market to be 4-6 months of inventory. Snohomish and King County report less than a month of condo inventory. Of the 4 County Puget Sound region, there was a 31% drop in condo listings from a year ago. Resulting in an increase of 22 to 26% in condo prices across the counties. Despite this lack of inventory, brokers presume this to become more stable. More listings are predicted to be coming to the market in the month of March which will be great for buyers who will have more selection to choose from. This bump in listings is said to offset the strong demand we are experiencing currently. The increase in new listings along with rising interest rates will in turn slow price gains and relieve some pressure for buyers competing with multiple offers.
Builders are responding to demand by increasing the number of infill homes in core areas. Builders are buying as many lots as they can in highly sought-after locations and are seeing similar returns as homes built in large community plats. This, in part, is adding to the luxury home market which is also increasing in activity. For homes valuing at $2 million or more, there was a 66% increase in sold listings as opposed to the same time last year.

The best way to get ahead of the curve is to build a game plan with an experienced agent. Contact me today and let's talk about how we can accomplish your real estate goals! Because good ideas are based on good information!