Closing statistics for November are in and it turns out Seattle area continues to defy all forecasts and now has the distinction of being the hottest market with the fastest-rising prices in the nation! That is according to the latest home price index from S&P Case-Shiller.
Rates on 30-year fixed mortgages rose about .5 percent between the election and the most recent Fed meeting — causing monthly payments on a $300,000 loan to rise $85 per month and payments on a $600,000 loan to rise $172 per month. Rates could rise even higher to start 2017.
Inventory is LOW, LOW, LOW, Driving prices UP, UP, UP
The number of new listings added during the month plunged to the lowest level in 11 months, prompting MLS leaders to predict a busy winter for residential real estate as buyers compete for the smallest inventory since March.
The seemingly inexhaustible supply of ready, willing and able buyers continues to purchase available inventory. This imbalance in supply and demand continues to fuel multiple offers and drive prices upward. The Puget Sound area is 73,180 homes short of demand, which is a staggering number. We'll be entering 2017 with an extremely severe inventory shortage that is going to lead us into a huge price appreciation boost after the first of the year. (Good news if you are already a home owner).
Inventory levels were supposed to increase by this time of year, yet stubbornly, would-be sellers, remain on the sidelines, so buyers will continue to struggle to find a home and compete with other buyers through most, if not all of 2017. Every time interest rates increase 0.5 percent we see these surges because buyers become anxious about increasing rates – but on a historical basis rates are still amazingly low. An uptick in interest rates will driver buyers into the market even harder, with inventory likely to plunge even lower.
With the current market challenges, sellers and buyers will need the guidance of an experienced broker to navigate the waters. For sellers, finding a buyer is like the tip of an iceberg – it's easily seen, however, helping a buyer find the right home and winning in a multiple-offer situation, helping sellers choose the right offer, helping both parties close the sale are all under the surface and require a knowledgeable, experienced broker to avoid crashing against a failed sale.
The median price on last month's closed sales of single family homes and condominiums area-wide was $342,000, up 11 percent from the year-ago figure of $308,000. Prices in King, Pierce and Snohomish counties jumped between 14.4 and 15.3 percent.
If you want to sell your home, this holiday season is ending up to be the best time to sell around Snohomish County as most sellers take the winter months off, but buyers remain persistent.
If you want to buy a home don't be discouraged. I've successfully helped many buyers find the home of their dreams over the last few months. While conditions are challenging, they are not hopeless. You a have a huge advantage working closely with an experienced broker. By making smart choices and understanding market condition, we will work together to get you the home you desire.
As always, I'm around and working all holiday season. Give me a call if you have questions or need to buy or sell a home. Happy Holidays! --- Amy Wagner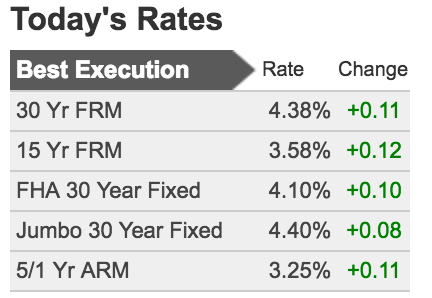 Marysville Real Estate Market Overview: