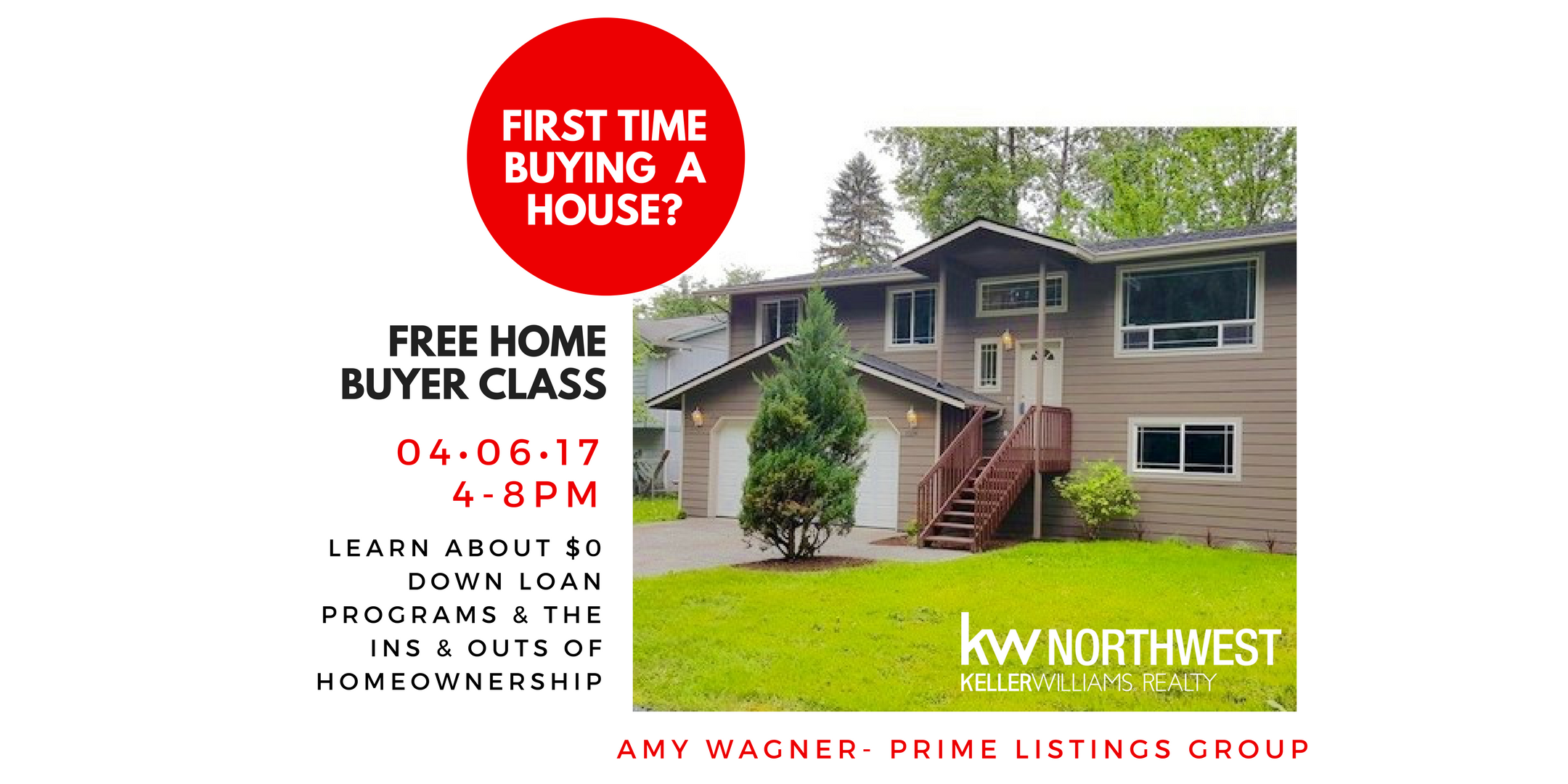 This is a free class for first time homebuyers (or for those who haven't purchased in the last 3 years) hosted by Amy Wagner- Broker at Keller Williams Northwest & Derek Hindes with Guild Mortgage.

By taking this course, you will complete the first step to getting all the information you need to buy a home. Everyone experiences some nervousness when buying their first home. With the knowledge you will gain from this course you will learn how to navigate the current market, how to select the best loan for you and your family and begin a positive pathway to your new home. We want to help you start the first of many positive real estate transactions! This is a required course for many 0% down loan programs and fulfills the requirement for the Washington State Housing Finance Commission.

This course will also include knowledge about Down Payment assistance and 0% down home loans!

When: April 6th, 2017
Where: Bob's Burgers & Brew: 8822 Quilceda Pkwy, Tulalip/Marysville, WA 98271
Time: 4pm-8:00pm

Appetizers will be provided!
Register Here!

Please Call Amy Wagner 425.239.2723 email: awagner@listings.com orDerek 206-218-5807 or email dhindes@guildmortgage.net with questions