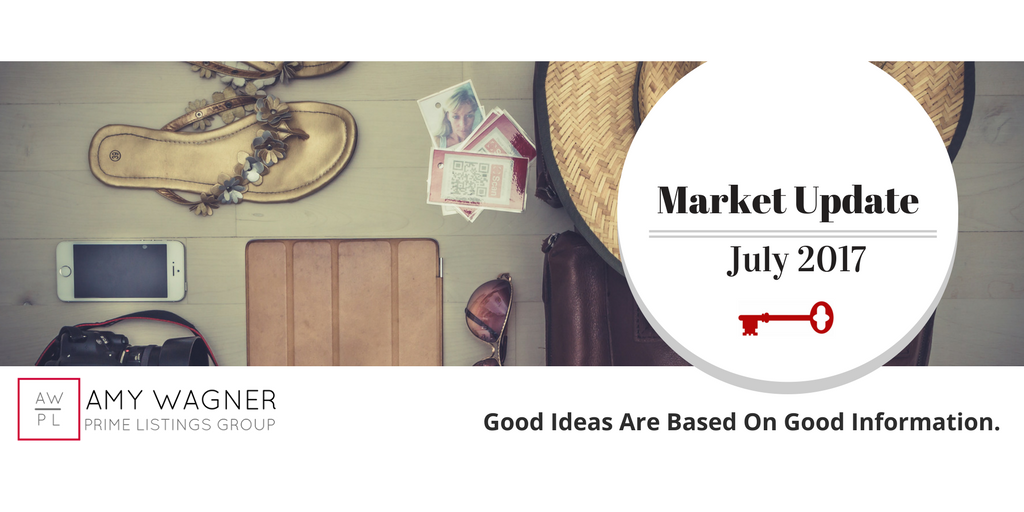 Strong job growth, price appreciation, and low interest rates continue to fuel the Puget Sound housing market but a typical summer slowdown may present opportunities for frustrated house hunters. The volume of new listings added to inventory during June was the highest total for any single month since May 2008, according to the latest statistics.
The mid-summer real estate market seems to be following a fairly typical seasonal cycle. The pace of sales is slowing and the number of multiple offers is moderating even though inventory is still lower than this time last year. Inventory numbers are still about 14% lower than last year but we saw an increase of 16% more homes on the market from last month.
Unlike a normal market for buyers, today's market is not about the current inventory, rather it's about inventory that is coming on the market. The real story is the increased number of homes that will become available next month, and the month after. I recommend buyers work closely with their broker and be prepared to move quickly in the next month or two. Diligence and prior planning are necessary to win the day. Buyers must be pre-underwritten for a loan, not just pre-approved. They must act decisively, not weakly or slowly. They must keep their composure and perseverance as they lose out on offers before finally winning.
For sellers, the market remains a frenzy with new listings usually selling in the first 30 days.
Year over year prices are up about 11.4%. The average price of a home in Snohomish county is $454,906 and we have just about one months worth of inventory on the market with four to six months being a more balanced market.
How long will this 'Sellers" market last? Jobs in Seattle are still getting stronger, the economy is not yet at full strength, incomes are starting to rise, loan interest rates are low, money is relatively easy to borrow, gas prices are low, the stock market is doing well and the public's attitude seems to be good. It seems that this could last a few years yet. Seattle's growing population is another likely factor. Recent U.S. Census Bureau data shows Seattle is gaining about 1,100 residents per week! That's a big number!
The Federal Reserve raised short-term interest rates by a quarter point on June 14th. The majority of Fed officials see at least one more rate hike this year. They meet again four more times this year -- in July, September, October and December. Overall, rates are still very low compared to prior decades and borrowing remains relatively easy.
Call, email or text me if you or someone you know is wanting to sell or buy a home. I'm alway ready to help.