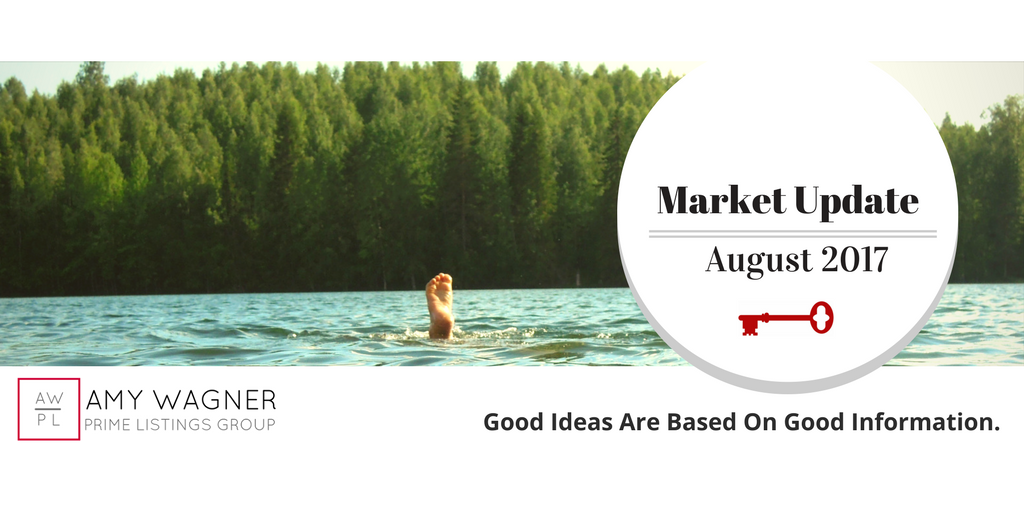 Home sales and prices were like July's temperatures, sizzling hot. There wasn't much of the traditional summer slowdown for our area. In Washington, prices rose slightly more than 9 percent from a year ago, but several counties near job centers saw larger price increases, including King County where the median price jumped 18.6 percent. The average price for a home in Snohomish County was $465,930.
Inventory shortages persist even though brokers added slightly more new listings last month than the same period a year ago. Inventory remains low, but prices and demand continue to increase. There were 12,300 new homes put on the market in July, this is well bellow June's number of 13,658.
There is only about one month's worth of supply on the market where four to six months is considered a balanced market. Condo inventory is especially depleted. Condos currently make up only 8.4 percent of the selection of homes listed in the MLS.
Even the fast-paced market could not stop buyers' desire to get out and enjoy the warm, sunny weather that arrived in July. We saw an increasing number of properties that have had no offers within the typical one week review date but we suspect that as the weather cools those offers will come flying in once again.
We're definitely seeing a redefinition of what luxury means in this market. Analysis revealed one-third of pending home sales in the Seattle Metro area last month drew offers of $1 million or higher and even higher numbers on the east side. The luxury market is experiencing a resurgence as affluent buyers watch their stock portfolios hit new highs, coupled with the effects of other positive economic news.
Some predict that Federal Reserve Chairman, Janet Yellen, may wait until December or later to raise interest rates again after weak consumer price index data and retail sales were reported in July.
Good local economic growth, low inventory and historically low interest rates keep fueling this sellers's market. We don't see any immediate relief in the future. If you are a buyer you need to work closely with a seasoned agent to make sure your offer is seen and is competitive. If you are a seller you need to make sure your home is priced appropriately in this constantly changing market. You don't want to leave money on the table and you don't want to price too high. I am seeing time and time again, enthusiastic sellers who are pricing their homes too high, only to see the property sit on the market without much traffic. This strategy creates a stigma around the home and they end up having to sell for less money than had they priced it correctly from the beginning.
If you or anyone you know needs to buy or a sell a home, give me a call. I'm always glad to help.
Amy Wagner I Realtor I Designated Broker
425.239.2723
awagner@primelistingsgroup.com